With the States of Guernsey having at last started to focus on the need for economic diversity on the island, the completion of a development of two new industrial buildings at the Barras Lane Industrial Estate is a welcome sign of confidence in local industry.
On Tuesday 1 July, a Topping Out ceremony was held at the properties by Bant Holdings Limited, the developers behind the project.
Anthony Komedera, director of Bant Holdings, commented:
"As many people on the island will know, my family have a long history of investing in Guernsey property. Despite many people predicting a long and slow economic recovery, the family company has a great deal of confidence in the resilience of the local economy and we are happy to demonstrate that confidence by continuing to invest in the island."
Nick Renny of marketing agents Martel Maides added: "Since the suspension of Low Value Consignment Relief (LVCR) by the UK government, many Guernsey based fulfilment businesses have relocated off island, retrenched in size or closed entirely. This resulted in a significant increase in vacant or available industrial buildings. But what Bant Holdings correctly identified was that most of these were old, large and almost obsolete buildings, whilst demand is now generally for smaller modern buildings. That is exactly what is being delivered by our clients."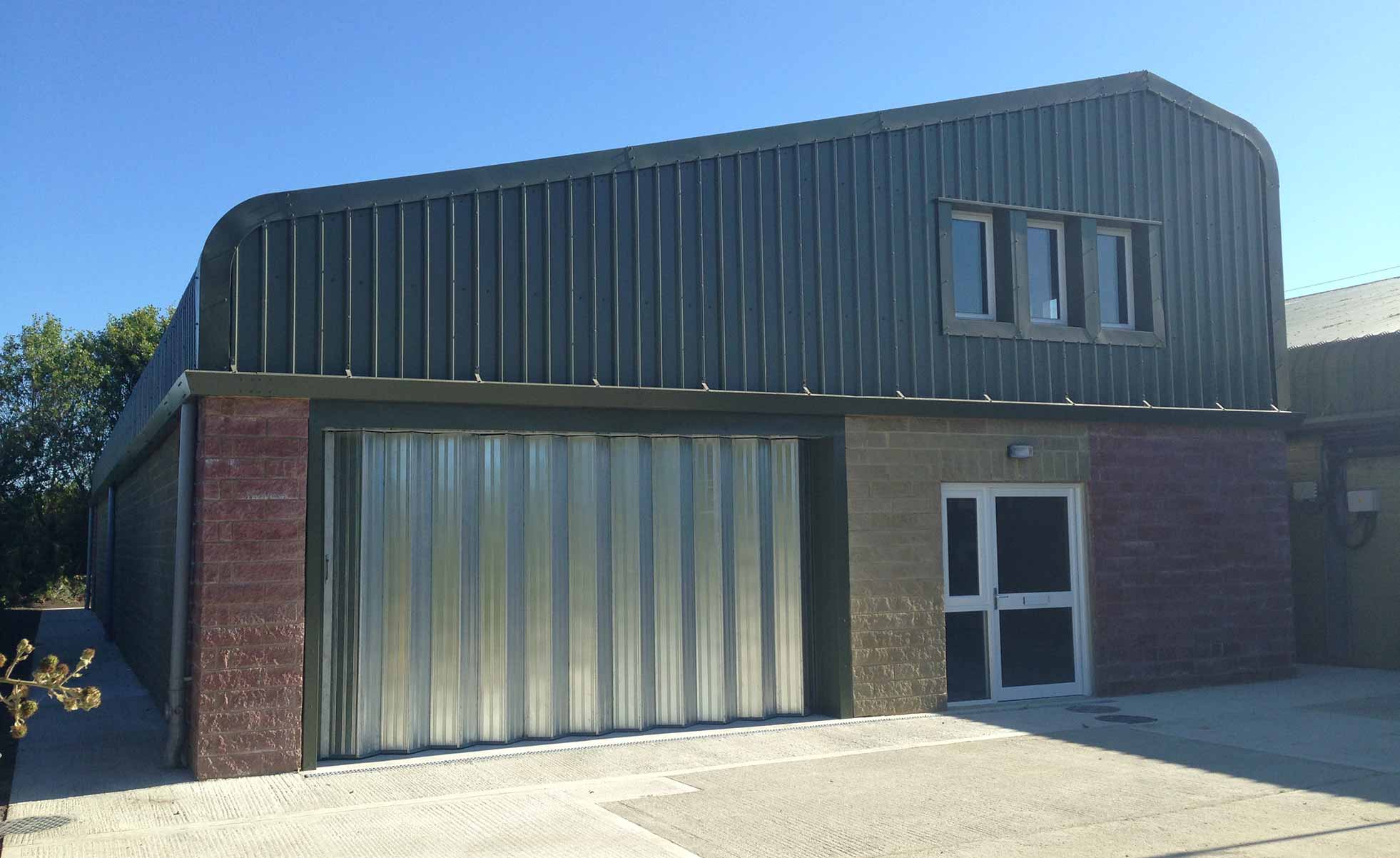 The two new buildings, designed by Create Architects and built by Rihoy & Son, are built to a top specification, fully insulated, with excellent loading facilities and floor plates of approximately 2,000 sq ft and 3,000 sq ft. They have been designed so that mezzanine floors can easily be retrofitted for tenants who require them.
"Not only do these buildings provide exactly what tenants are looking for", added Mr Renny, "but because Bant Holdings take a long term view of property, they are being offered at highly competitive rents. In fact the asking rents are lower than asking rents for some of the vacant old buildings with cement/asbestos panelled roofs."
Posted: 11 July 2014