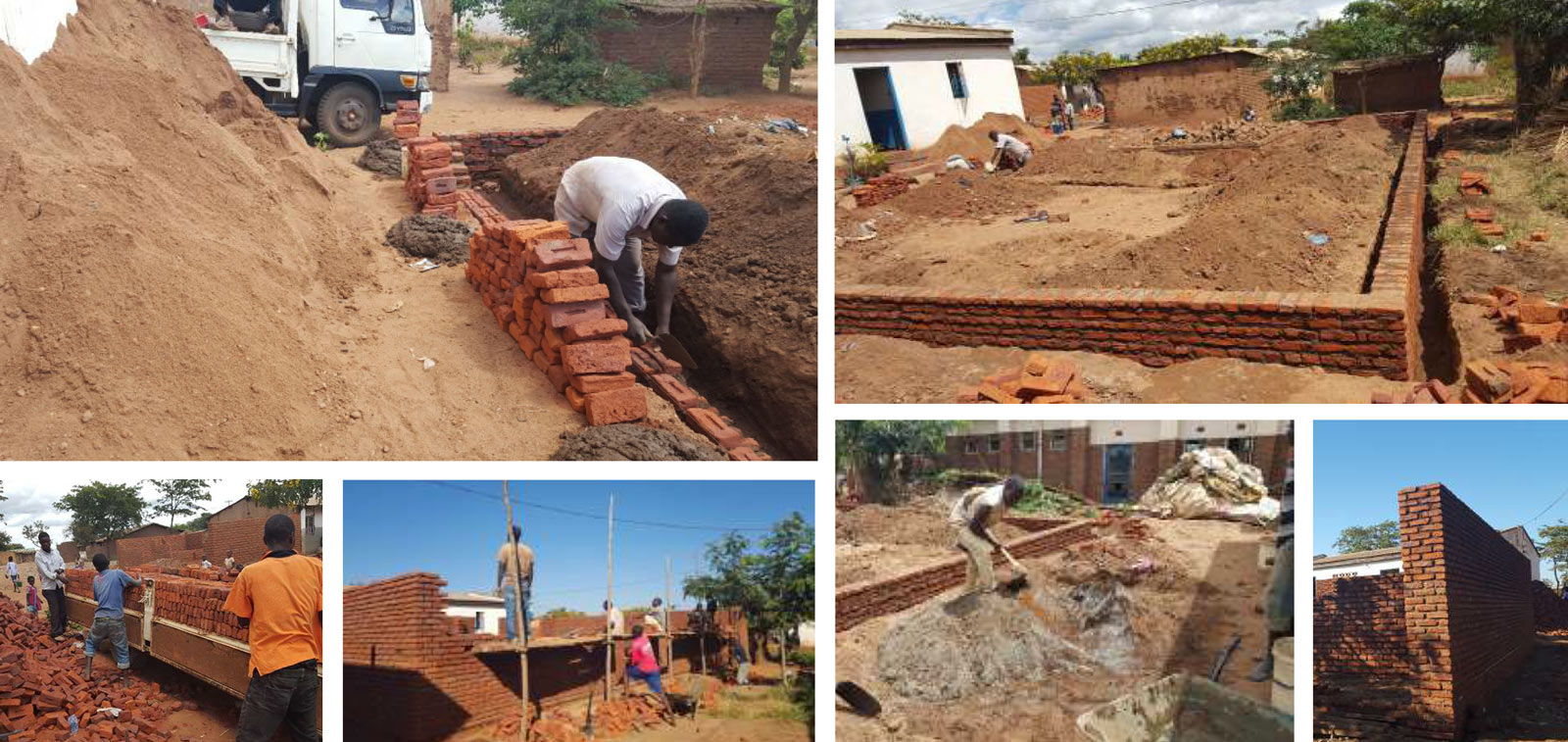 Chiuzira Education and Development Centre (CEDC) received funding of £10,000.00 from the Ellen Rihoy Trust for the construction of classrooms at Chiuzira School at the beginning of March 2016. We started to procure materials and equipment in March upon receipt of the funds. However, due to some logistical problems, the construction could not start immediately. Construction started on 8th April 2016. So far, one block of two classrooms is at window level. It is anticipated that construction of this block will be complete before the end of the month. One toilet has also been started and will be ready before the end of the month.
Materials such as cement, drums, wheelbarrows, sand, brick force wire, soft binding wire, termite chemicals, nails, sand and bricks were purchased ready for construction.
Despite the challenges we faced at the beginning of the project, it is planned that by the end of April 2016, a new classroom block with two classrooms will be completed. It is also planned that a new toilet to go along with this new classroom bock will be completed at the end of April 2016. Another school block with new classrooms will be started on 2nd Mary 2016.
Posted: 27 May 2016