Today marks International Women's Day, celebrating the achievements of women and raising awareness about gender equality. The campaign theme this year is #EmbraceEquity, which highlights that we can all choose to seek out and celebrate women's achievements and challenge gender bias. We spoke to Gabby, who's one of our Decorators to find out more about her challenges and achievements.
Hi Gabby, tell us a bit yourself?
I'm a 30-year-old mother of one. I became a beautician at 22. I still do a bit of it here and there, but I wanted more. Therefore, I began a career as a Decorator 4 years ago and love it.
What made you want to be a Decorator?
I live alone and came to realise that you can't always rely on others, so I wanted to take it upon myself to learn how to decorate. I love learning new skills all the time and hearing the positive feedback from clients.
As a woman, what are the most important challenges you have overcome to fulfil your role and how does Rihoy & Son support you with them?
Working with other people as a team to get a project completed efficiently. I use my own initiative to solve problems and I believe in myself to do it. I am confident in my own abilities and the team is supportive of this.
How is it working in a predominantly male dominated industry?
I enjoy it and find it more drama free. The men are very helpful and polite on site.
What has been your biggest achievement working at Rihoy & Son?
Being trusted to be left to do my job professionally, as I see fit. From experience, I know how it feels to be left with contractors on a job for long periods of time, and I know how frustrating this can be. I aim and take satisfaction from making customers happy.
What advice do you have to females wanting to work in the construction industry?
If it is something you think you would like to do, then I really advise you try it out. It's not for everyone, but I find it very therapeutic and stress free. It would be amazing to see more women in the industry and getting their hands dirty. We are all equal and have as much rights as anyone to do the work. Women are tidy and have a good eye to pick out the smallest detail in my line of work.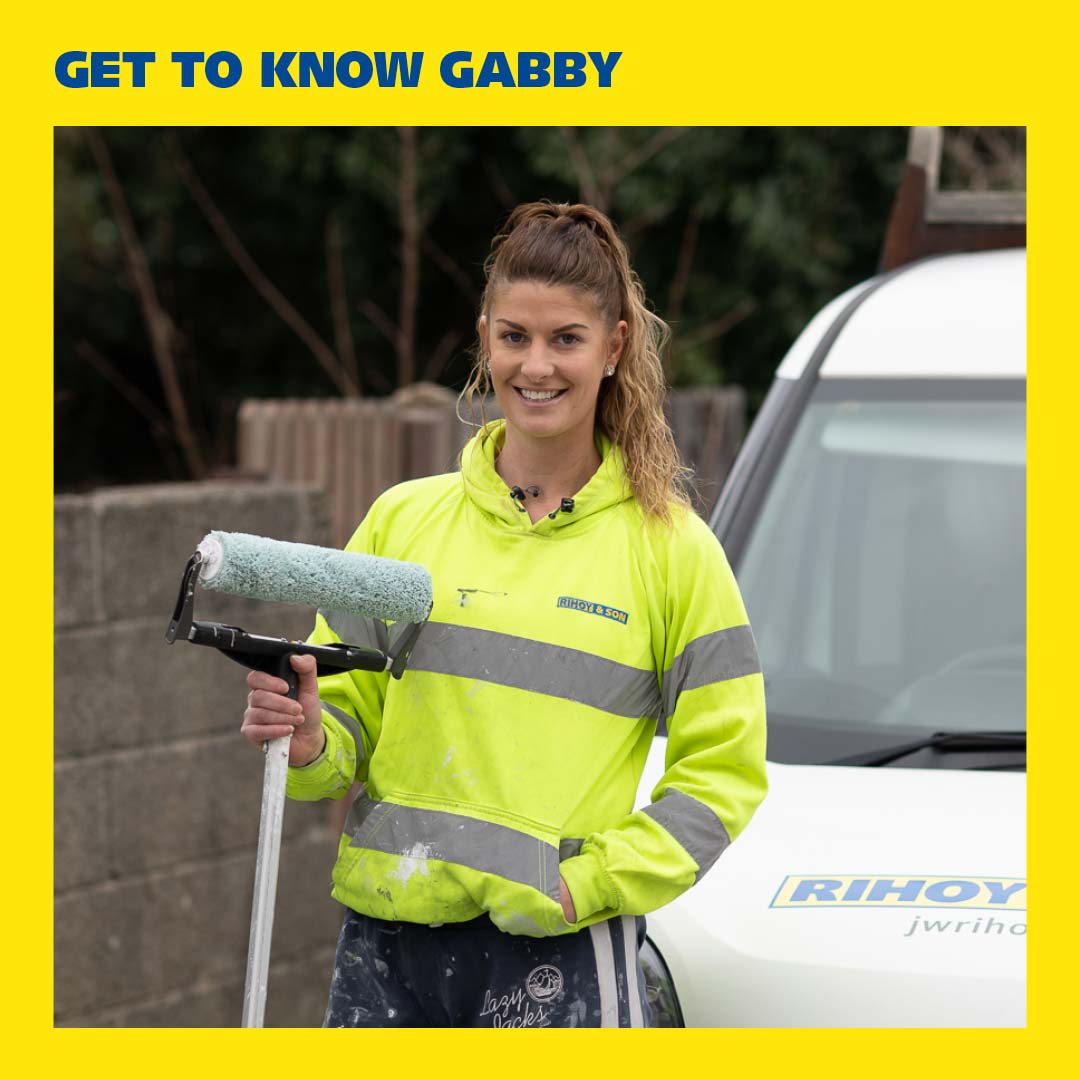 Posted: 8 March 2023