We are proud to offer apprenticeship opportunities at Rihoy & Son to build local talent and skills. As part of #NationalCareersWeek we thought we'd speak with Jacob, who has been working as an apprentice in our Joinery Workshop for over 2 years. We asked Jacob about his apprenticeship and experience at Rihoy & Son.
Hi Jacob, can you tell us a bit about yourself?
I was born in Guernsey and I am 18 years old. I have worked at Rihoy & Son for over 2 years, since September 2020. In my free time, I enjoy playing softball and learning about cars and engines.
What apprenticeship program are you studying towards?
I am currently in my 3rd year studying towards a Carpentry and Joinery apprenticeship.
Why did you choose an apprenticeship at Rihoy & Son, how is this benefiting you?
Rihoy & Son were my last resort (joke). I chose an apprenticeship at Rihoy & Son because they are a long established contractor with a good reputation locally. They work on some of the largest builds in Guernsey and they have plenty of jobs on the go all the time.
Joining a large company like Rihoy & Son has exposed me to all sorts of different carpentry skills, including their own joinery workshop, which provides interior and exterior joinery services from stairs and doors to windows and gates for all sorts of projects. I have really benefited from this experience and it has really helped with my apprenticeship.
What is the culture at the company
I spend most of my time in the joinery workshop, it is a great learning environment to work in. Whilst the day-to-day is very busy, my colleagues are very supportive and they appreciate my unfailing sense of humour. I really enjoy my working day.
What are your goals for the future?
After achieving my Diploma in Carpentry and Joinery, I would like to develop my career by increasing my skills and take on further responsibilities to become a successful joiner on the island (and make a load of money!).
Tell us about a hidden strength
My hidden strength is that I have Dyslexia. My brain is wired differently, so I find reading and writing challenging, the way I process information is different to others. My difference in thinking, practical understanding and problem-solving skills are actually strengths that outweigh my academic weakness. I have learnt how to overcome this by teaching myself different learning methods, which work to my advantage when following project plans and studying for my apprenticeship.
What advice do you have for someone interested in an apprenticeship?
Just to go for it as it is a very rewarding trade, I would recommend that anyone currently in education who is thinking of an apprenticeship in the construction industry to apply for work experience at Rihoy & Son or at a workshop. Also, it is really important to draw upon the experience of your mentor in the workplace, they can help guide you through your personal and professional development.
Click here for our latest vacancies/ opportunities: jwrihoy.com/careers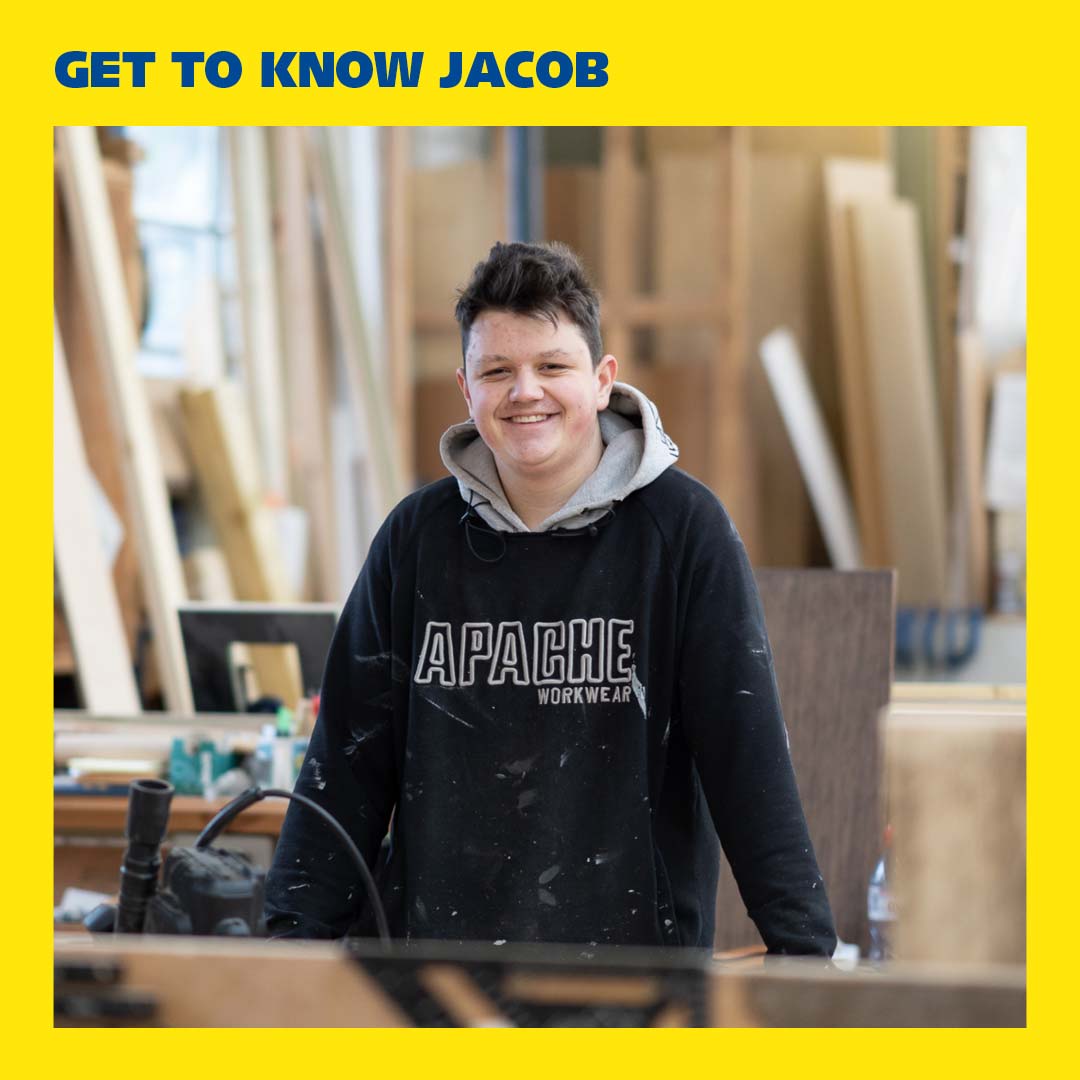 Posted: 6 March 2023