We were pleased to have a structural engineering student from Germany working with us on a 3 month internship. Before she left, we asked Mona a few questions about her time with us.
Tell us a bit about yourself - where you live and your degree.
My name is Mona. I'm 24 years old and I'm from Biberach in South Germany. In my free time I love hiking, skiing, playing the trombone and being a member of the German Red Cross. This internship is the last part of my Master's degree for Civil/Structural Engineering at the University in Nuremberg.
What made you want to go into the construction industry?
My cousin, who is a Civil Engineer, took me to the construction site where he worked and I was fascinated by the work there. After then spending my own internship on site, I was certain this was what I wanted to do in the future.
How did you hear about the opportunity for the internship at Rihoy & Son?
This internship was organised jointly by the 'Partnerschaftsverein Biberach' in Biberach (Biberach's Town Twinning Association - we are twinned with 8 different towns) and the German Honorary Consul in Guernsey. It is a result of the connections and friendship between Guernsey and Biberach.
Describe your role and your experience working for Rihoy & Son.
My role as a Site Engineer has been to accompany the foundation piling and carry out the required tasks. It was a good feeling to see that all your work is an important part of the construction process.
What differences have you noticed working for Rihoy & Son in Guernsey in comparison to Germany?
There are many work differences between Guernsey and Germany. The biggest differences concern Health & Safety and apprenticeship training. In Guernsey, there are more health & safety measures in place than on the construction sites I have worked on previously in Germany, which is positive. On the other hand, the system for training apprenticeships seems better in Germany, where, before you start working, you need to complete a 3 year training programme to ensure you are qualified for the job. Other differences include Guernsey's delivery difficulties, sometimes resulting in job bottlenecks.
What have you learnt from your internship?
Apart from improving my language skills, I learnt many things, particularly about groundwork and piling. It was also interesting to see the different ways of working.
What has been your favourite part about working as an intern at Rihoy & Son?
An important aspect of my internship was that I genuinely enjoyed to get up and go to work everyday, which is a good sign that things are going well!. This is mainly due to the openness and friendliness of work colleagues.
Construction work is typically a male-dominated field. Do you wish there were more women in construction and how can we encourage more?
Yes, it would be great if there would be as many women as men working in construction in a few years. At schools in Germany we have a 'Girls Day' and a 'Boys Day' in the 8th grade to show the boys and girls the gender-typical professions of the opposite sex. This opportunity provides a great chance for girls to see the diversity of career choice in the construction industry.
What advice do you have to females wanting to work in the construction industry?
The construction industry should not automatically be viewed as working as a general labourer - there are so many other opportunities for women to carry out roles on site which don't rely on purely physical work.
Photo: Guernsey Press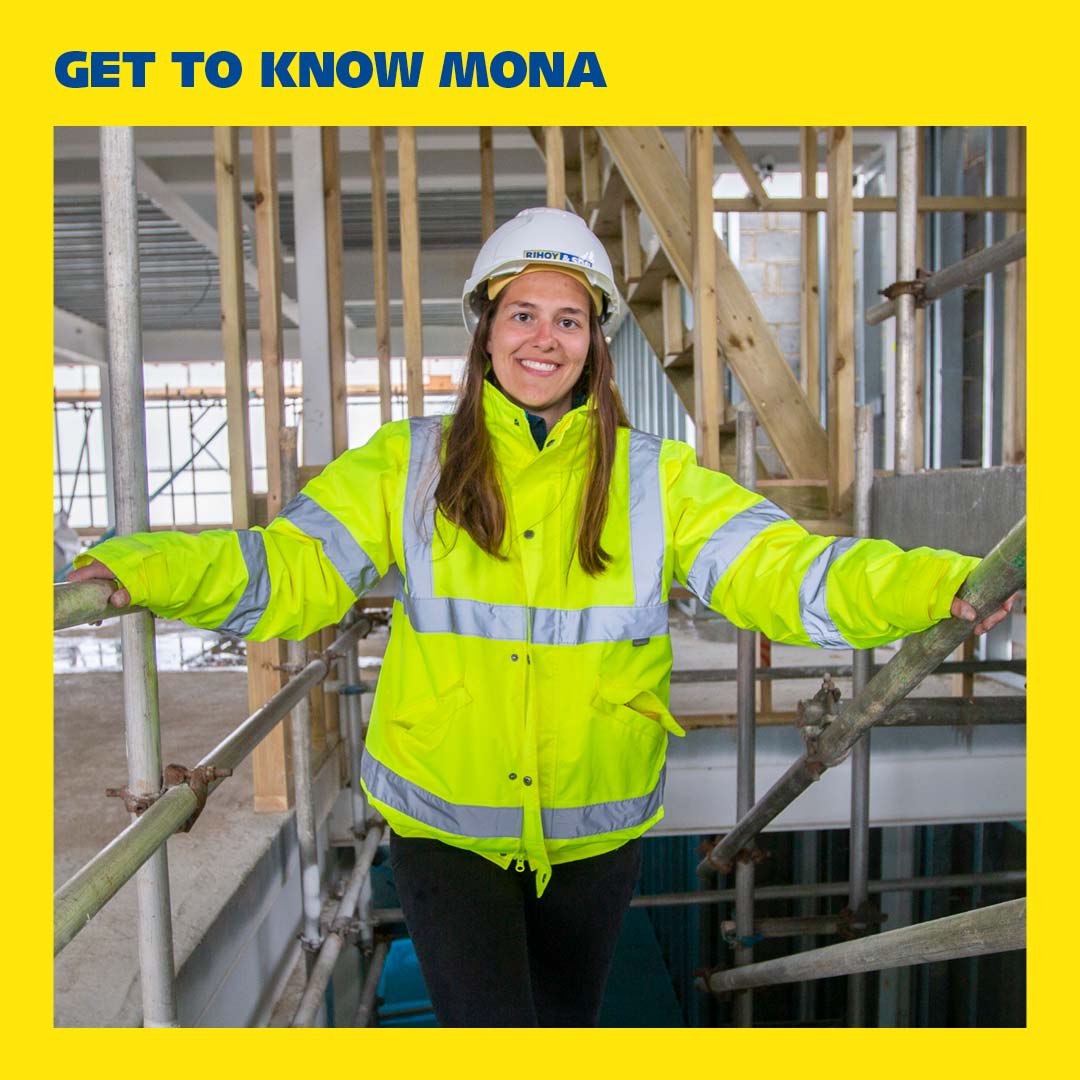 Posted: 27 May 2022