A brand new, 4-storey building in the heart of St Peter Port has just been completed and is now occupied by the tenant, Grant Thornton.
With 18,137 sq ft of grade A office space, including basement parking for 19 cars (of which 6 are car stackers) — and fixed-point electric chargers — the construction of St James Place is a remarkable story, which we were proud to deliver as main contractor, on behalf of the developer, Comprop.
Gavin Rihoy explained,
'We started this project in October 2020, with an original build timeframe of 18 months, it actually took 24 due to interruptions caused by supply issues due firstly from Covid and then conflict in Ukraine. Whilst unavoidable, our client and the tenant were extremely understanding
Managing a workforce of up to 50 tradesmen on a site with no open space was logistically difficult, but it was softened by the site office we had next door.
'Advocate Felicity Haskins helpfully agreed to rent her old office space to us for the duration of the build, which couldn't have been much closer; being just 2 doors away. It was invaluable,' continued Gavin.
'The Constables of St Peter Port were also understanding; they agreed to a road closure of La Rue Marguerite for the duration, which allowed uninterrupted access. This was essential to the project's success.'
'This site was always an ideal location for an office development of this nature. Its juxtaposition adjacent to St James and Elizabeth College makes it an impressive, additional landmark for St Peter Port.'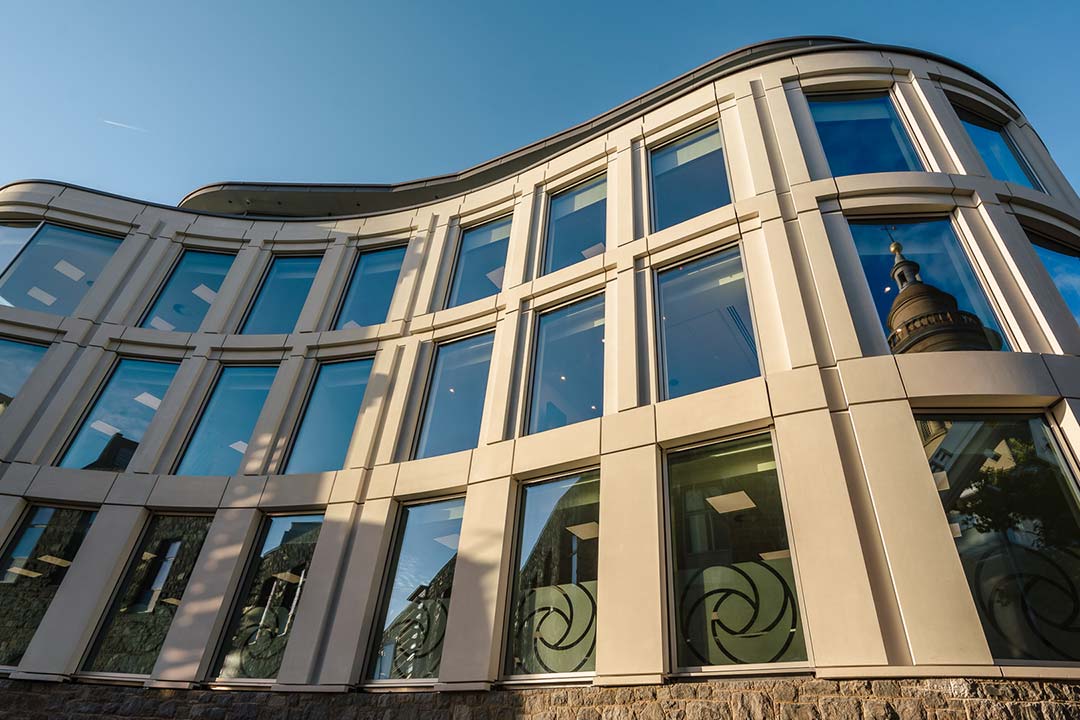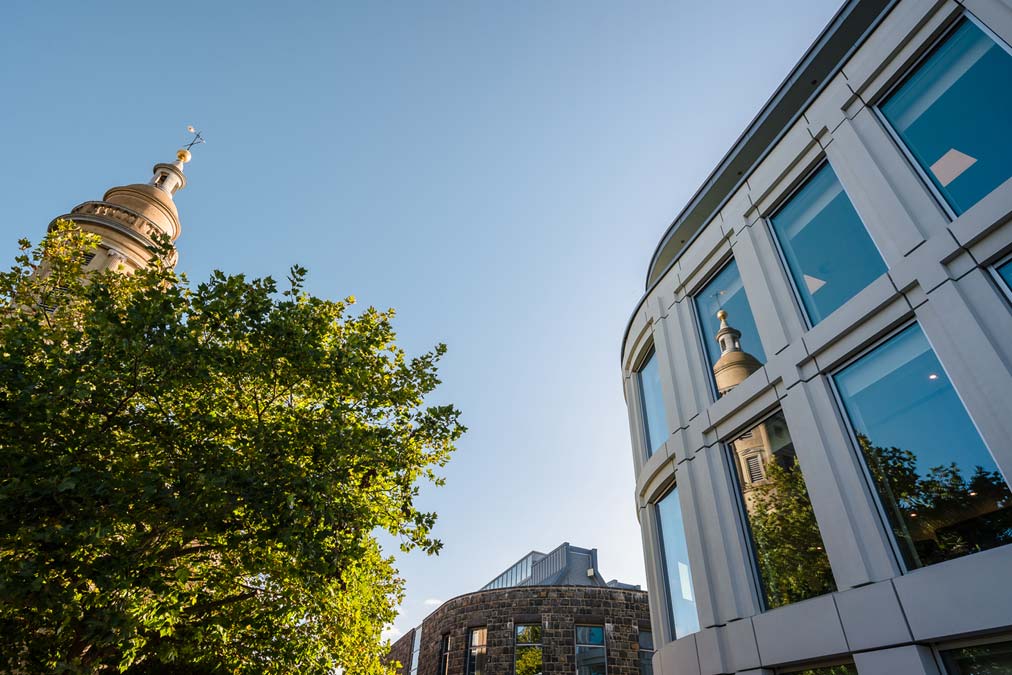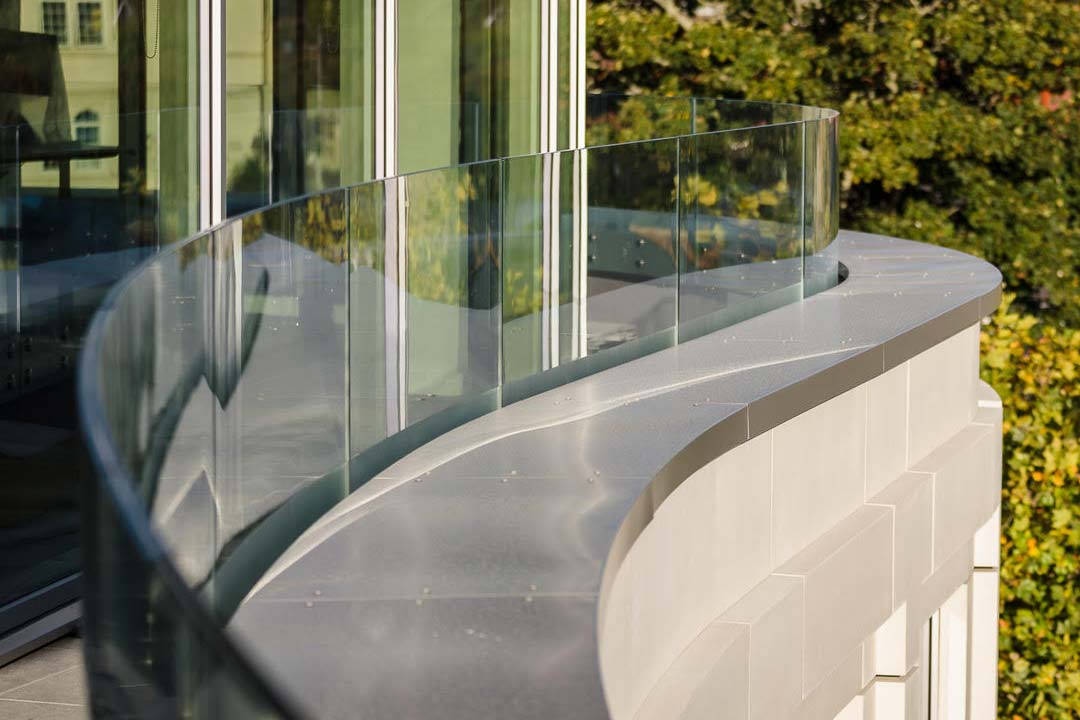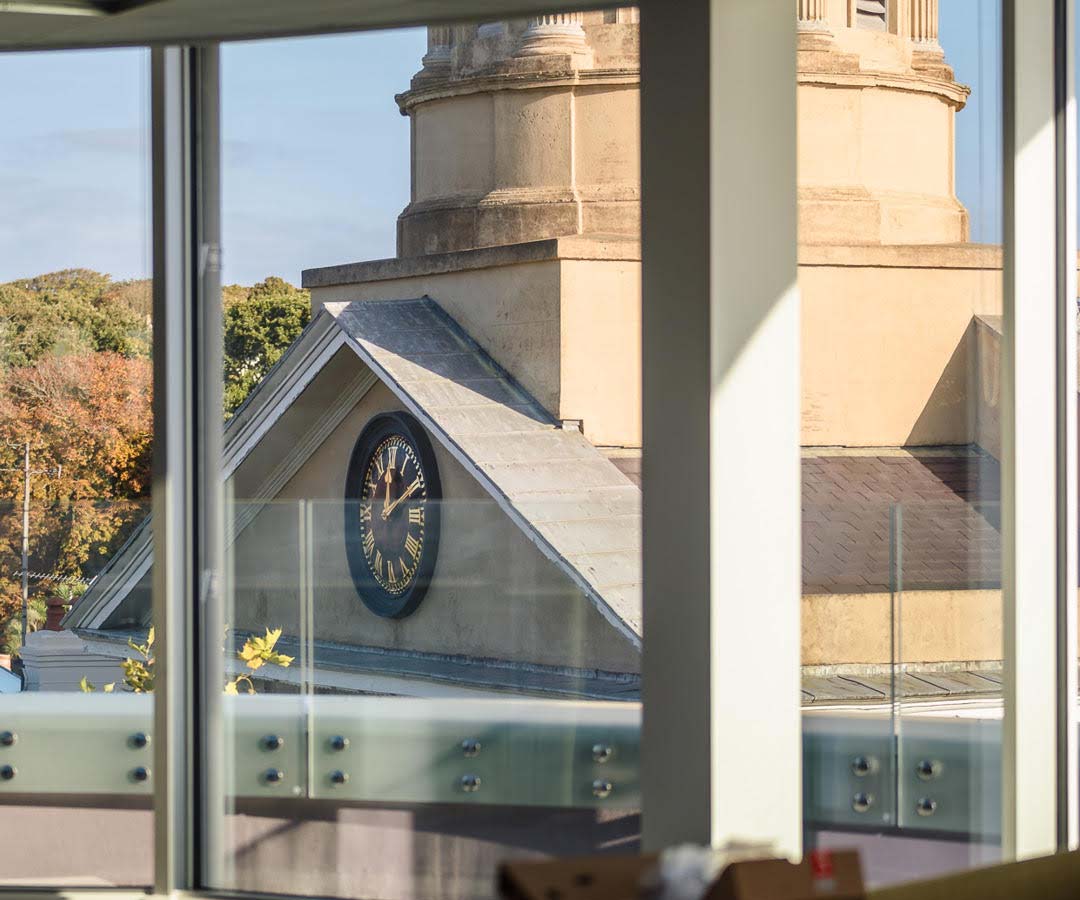 Posted: 21 November 2022