Rihoy & Son has increased the value of the firm's sponsorship of the Guernsey Rugby Academy meaningfully and renewed it for a further three years.
Paul Sykes, head of sponsor relations for the Academy, thanked Rihoy & Son's Chairman Jeremy Rihoy and the firm for their continued support.
'The Academy could not provide the opportunities it does without the generous support of our sponsors. The Guernsey Rugby Academy provides opportunities for around 350 children aged 5 - 18 to play rugby on Guernsey and in the UK, promoting the core values of rugby, which are Teamwork, Respect, Enjoyment, Discipline, and Sportsmanship. I know these are values that resonate with Jeremy and his colleagues at Rihoy & Son.'
Rihoy & Son has a strong history of supporting youth in local sports, including football, hockey, golf, junior bowls… and rugby.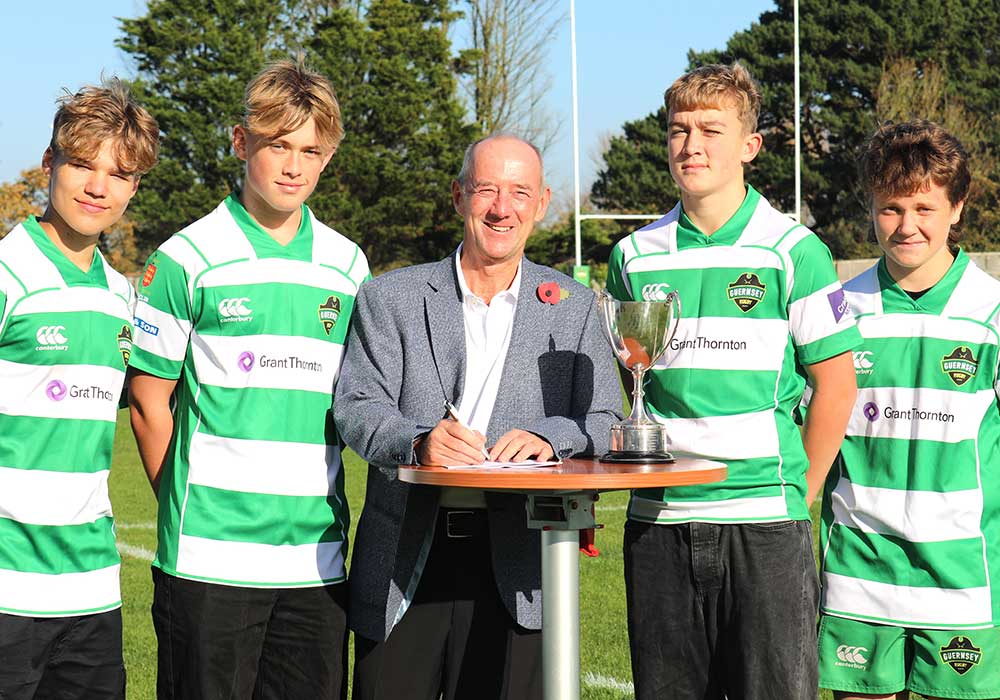 Posted: 21 December 2022