We have now commenced work on the ten million pound project to create a stunning new retail experience in Guernsey's town centre.
Creaseys department store currently occupies 15–19 High Street in St Peter Port. The ambitious project will connect the old HSBC bank premises at 13 High Street to provide a much larger footprint and, following part demolition and major reconstruction, will deliver retail premises fit for the 21st century, complete with escalators, a lift and level floors throughout making shopping as accessible as possible for everyone.
We have been on site since 3 July but had to wait until after Guernsey finished hosting the Island Games to begin erecting scaffolding along the town's seafront. The scaffolding will completely envelop 13 High Street, the Quayside façade and part of the roof of 15–21 High Street, so that demolition and rebuild of 13 High Street can begin.
The project is expected to take three years before all areas are complete and is not without its challenges. The buildings are in the heart of Guernsey's historic town centre on one of St Peter Port's major arteries and the site is surrounded by shoppers and al fresco diners, but our team has a wealth of experience in major developments across all types of sites and are relishing the task.
Dan Taylor, Managing Director, commented, "We are looking forward to realising Creasey's vision and delivering the most significant construction project the Guernsey High Street has seen in recent times. Our project team has worked together with Creaseys' client team to phase the works around the technical and logistical constraints of the site and minimise disruption to customers and Town users in general." He adds: "We are excited to be part of enhancing our island's town centre."
Creaseys' director Jonathan Creasey said: "The post-Covid era has reaffirmed the importance of the High Street as a community hub, a place to shop, eat and drink, and bring people together. We are delighted to be working with Rihoy & Son on this project, another long-established local family business. It will be a complex and long job, but we will continue to trade as normally as possible throughout."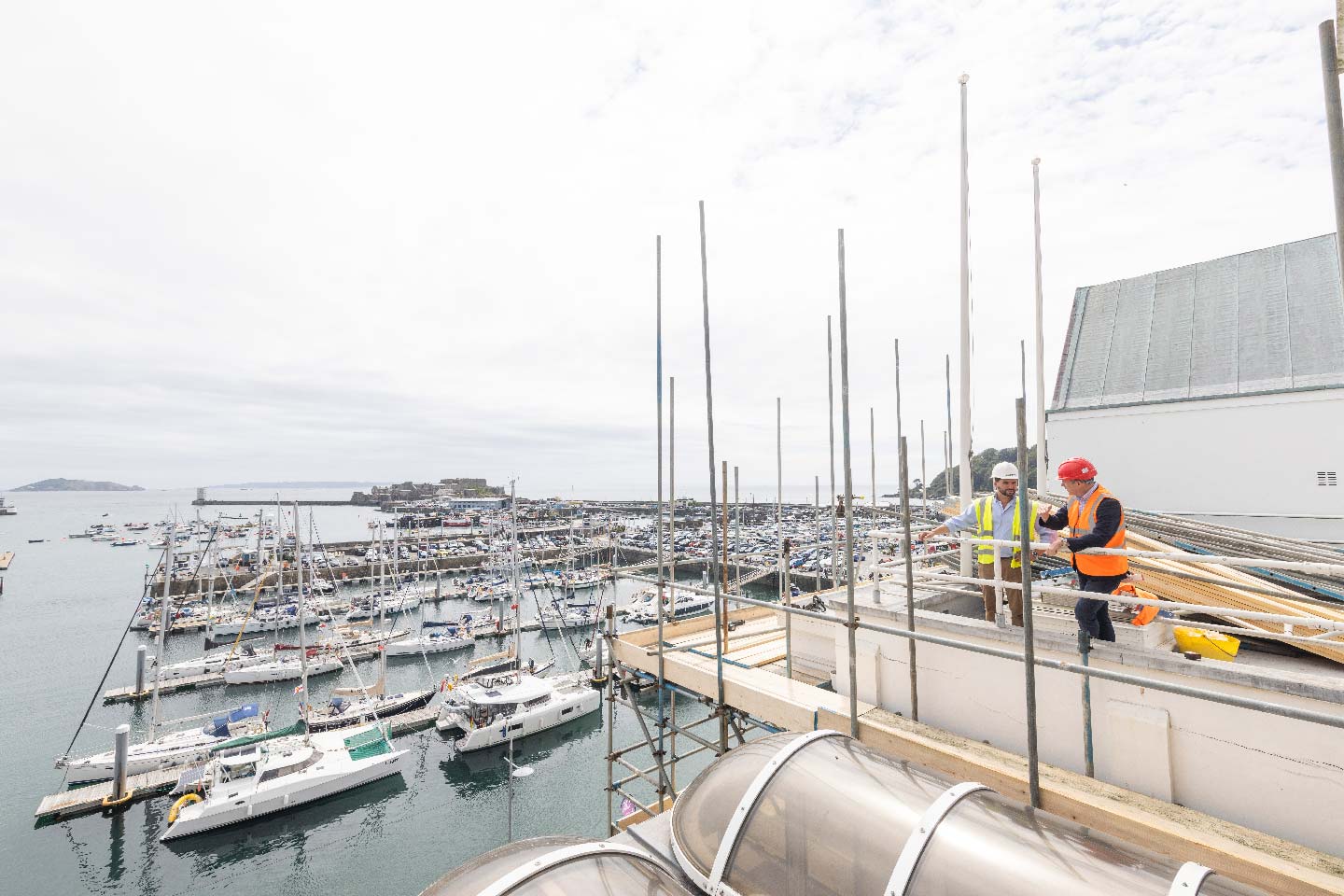 Posted: 3 August 2023